Disassembly, demolition, and dismantling of industrial plants
Aspireco is based in Brescia and collaborates with industries located throughout Northern Italy for all preliminary activities for the disassembly, demolition and dismantling of industrial plants: this activity is decommissioning plants.
Dismantling and demolition operations are necessary when the industrial plant reaches the end of its life cycle, becoming a cost for the company. It must then be dismantled and removed, giving way to other activities or a new plant. Decommissioning is a process that involves several phases, such as demolition and disposal of plants and related resulting material.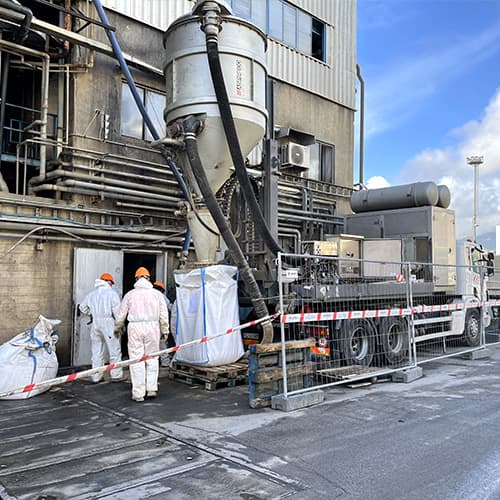 Manage the end of your plant life cycle with Aspireco
Safe demolition of the plant
The dismantling of industrial plants involves the use of certified vehicles, as well as complex management of environmental permits due to the disposal of specific materials such as asbestos, waste oils from processing, acids and radioactive material.
The constant supervision in steel mills, foundries and other industrial environments with a high degree of danger has made Aspireco very autonomous and efficient from a safety point of view.
The decommissioning of industrial plants involves several steps, namely:
Securing of the place and the workers
Elimination of solid and liquid waste
Dismantling of plant parts
Scrapping and recovery of carpentry, machinery, equipment and components.