Industrial plants cleaning service 
Industrial plant cleaning service and dust suction
The industrial plant cleaning service is one of the crucial activities we have always dealt with, with the help of equipment and technologies to provide a complete cleaning service. This activity began in the 1980s within the large steel poles of Northern Italy: from Brescia, Bergamo, Milan and Verona, from where Aspireco plans its work and establishes solid partnerships.
We carefully plan our cleaning interventions with the customer to facilitate the subsequent maintenance phases.
The cleaning cycle of industrial plants and sites is essential to ensure structure performance.
It takes place in hazardous environments in professional industrial plants subjected to continuous and intense activity. Our strength lies in the vast fleet of machines and the specialized staff able to offer an efficient service: we know how much a plant shutdown costs! Aspireco guarantees fast cleaning, significantly reducing costs for the company.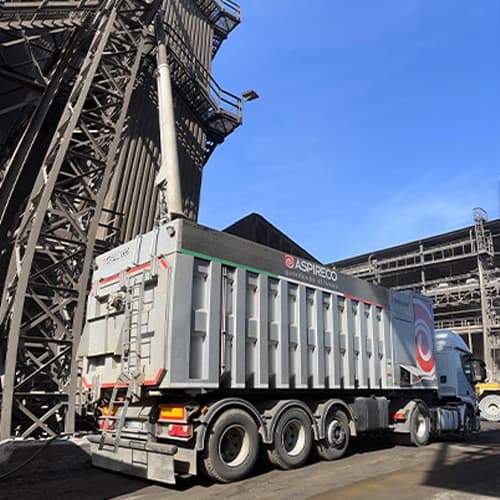 Plan your maintenance and predictive intervention
Cleaning services for the industry
Suction of dust and materials from production plants
Suction and cleaning of water treatment plants
Suction of dust control and transfer systems
Suction of dust from machineries such as overhead cranes and melting furnaces
High-pressure washing and hydrodemolition of materials from tanks and plants
Water-cleaning of concrete, floors and industrial walls
Cleaning of confined spaces with robots and drones
Environmental remediation and plant dismantling
Where we work: the industrial and production sectors
Iron and steel industry
Mechanics
Ceramics
Environment/energy
Chemical/petrochemical
Public companies
Roads and Highways
Waste-to-energy plants, waste-to-energy plants, biomass boilers
We provide a service for industrial and dust control plants also in the energy and environmental sectors. We also carry out scheduled cleaning and dust extraction interventions for maintenance activities on biomass boilers, district heating and waste-to-energy plants.
To facilitate cleaning operations, we design systems and procedures to meet any production and environmental problems.